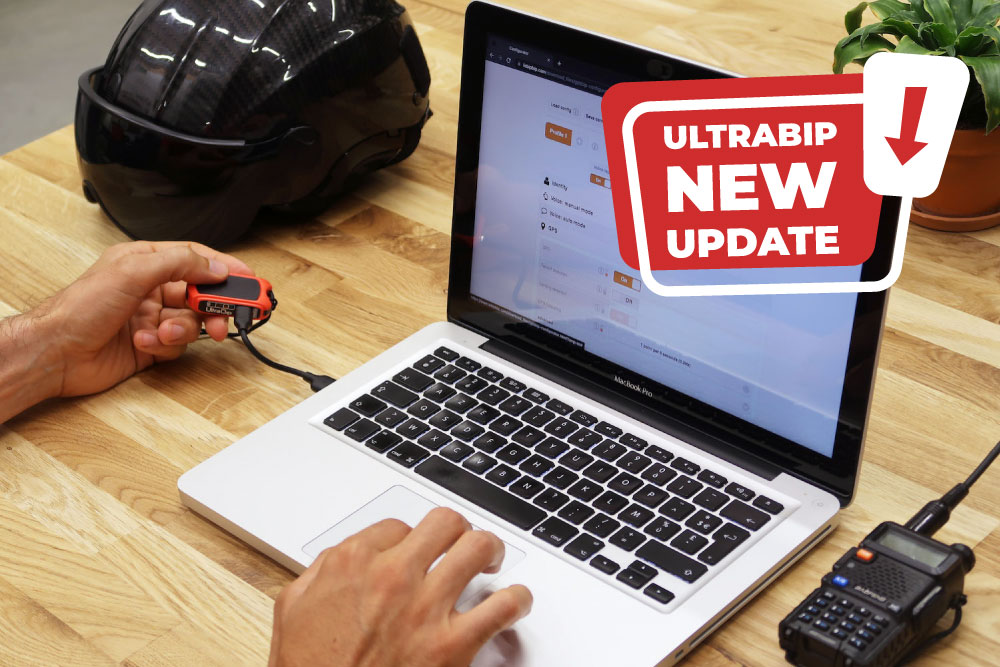 Christmas gift for 2022: update of the UltraBip software!
🎁 Santa just dropped a major software update on our website for all users of theUltraBip !
➡️ Find it on the page Firmware updateand install it now to enjoy the new features on your UltraBip.
Here are the details of the major improvements brought by this update:
✅ Vario audio :
Huge improvement of the vario algorithm for better responsiveness and stability.
The integration time is now adjustable between 0 and 100% (directly from the UltraBip button or from the Configurator)
The default vario curve has been worked on in order to meet the information needs (small thermal: more information / large thermal: smoother information).
✅ Flight level alarm:
It is possible to define flight levels in the Configurator to be warned when approaching the set altitude. Ideal for flying in controlled air zones.
✅ IGC format:
The IGC recording format used is now the FAI/CIVL format specific to hang gliders and paragliders, for a better support of the barometric altitude in the viewers.
✅ GPS altitude and baro :
A more accurate calibration is performed on the ground, before takeoff for a better altitude reference (for voice announcement and KML files).
✅ Files tracks :
The IGC and KML files are now stored in separate folders, and within these folders, the traces are grouped by year.
The KML format is now saved in double: a track in the air (for flight), and a track plated on the ground (for walk & flight) in the "_ON_GROUND" folder.
✅ Automatic voice mode:
The automatic voice mode is now available. It announces the flight information automatically and periodically according to the parameters entered in the Configurator. This mode can be activated either by triple-clicking the UltraBip button at any time during the flight, or via the Configurator.
🎄 Merry Christmas 2022 to all and sundry! 🎅